Health Myths You Seriously Need To Stop Believing
Health is a very important element of any human being. Without good health, you will never be happy at any point of your life. People search for health information from a wide range of sources, including family members, friends, books, magazines, TV, radio and online.
The main goal is to find information that help them improve their health and well-being. However, there are also many health myths that may mislead you and deteriorate your health. These health myths can lead you to wrong health decisions thus causing multiple problems. Thus it is important to learn about some of the health myths and stop believing them because they can cause bigger health problems
You can eat whatever you want as long as you are working out every day. Exercise is very important to our bodies but we cannot be healthy if we do not regulate what we eat. Our health largely depends on what we eat. Eating unhealthy foods will definitely cause health problems. If you want to be healthy, you should always eat a healthy diet irrespective of your workout intensity.
You should exercise for at least one hour a day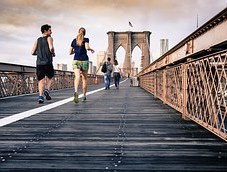 This is another serious health myth that has made people not to exercise due to lack of time. Spending too much time at the gym does not mean better health results. You can have five-minute exercise sessions three times a day and the results will be amazing. Additionally, you can exercise almost anywhere, including in your office, at home or in the car. Relating long time of exercise with better health results is quite misleading.
Eating past 8 p.m. will make you gain weight
There is no scientific proof that you will add more weight when you eat past 8 p.m. The time you have your dinner does not necessarily matter as long as what you eat is healthy. What is certain is that eating unhealthy fats at any time, including before 8 p.m., will make you gain weight while eating healthy foods even past 8 p.m. will not make you gain weight. Therefore you can enjoy your late night meals or snacks provided they are healthy.
Drink 8 glasses of water daily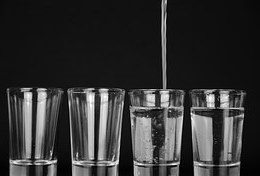 This may be debatable because I am sure you have ever heard of this. There is no research that ascertains this number of 8 glasses of water per day. People have different hydration needs, but the most important thing is to drink enough water (less or more than eight glasses) so as to remain hydrated throughout the day.