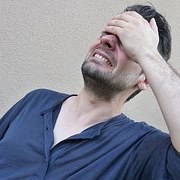 Stroke is a very serious and dangerous disease. It has become among the leading causes of death all over the world. The disease occurs when your brain does not receive adequate blood, thus lacking the required nutrients and oxygen. You can avoid serious, enduring problems of stroke by identifying its early signs and taking appropriate actions immediately. The main reason why many people get affected severely by stroke is that they do not know its early signs. Some of them ignore these signs not knowing the looming dangers. Thus it is important to know the early signs of a stroke, which you might have been ignoring. Stroke is not something to ignore at any time because if it is not diagnosed and treated on time, it can quickly cause death.
Stroke early signs you should not ignore
1. Weakness or numbness on one side of your face, leg or arm
One of these body parts may become suddenly numb or weak. If the affected person tries to lift both hands but one arm suddenly drifts downwards, this may be an early sign of a stroke. The person may also be unable to smile evenly because of face dropping. Therefore if one side of your body becomes numb or weak suddenly and it does not go away after a few minutes, it may be an early sign of a stroke.
2. The trouble with speech
If you start experiencing problems to think of words to say, or you find yourself unable to speak or understand other people, it may be an early sign of stroke. You can ask the affected person to repeat a simple sentence and if they cannot do it correctly, know that it is likely to be because of a stroke.
3. Sudden and severe headache
You should not ignore an acute headache that comes without any reason. This is a common early sign of a stroke. If you have been well and suddenly starts experiencing severe headache, start thinking of the possibility of a stroke. A headache may also be accompanied by impulsive lightheadedness or dizziness and confusion, which make the patient unable to understand other people.
4. Trouble staying coordinated, balanced or walking
This is one of the common stoke signs because the patient's brain gets affected. It means that the body is not well coordinated thus making it difficult to walk or balance. If the person is standing, he/she may suddenly fall.