Jet lag is probably among the worst experiences after air travel, especially when you cross from one time zone to another. After making that trip, jet lag may cause some serious interferes on your normal schedule. It can affect your sleep schedule, appetite and several natural rhythms of the body. This means that failure to ease jet lag will make you unable to accomplish your scheduled tasks after reaching your destination. But you can ease the jet lag by applying some exercise and nutrition tips. These tips are simple to apply and therefore you should be prepared even before you start your trip.
Simple exercise and nutrition hacks to ease jet lag
Drink a lot of water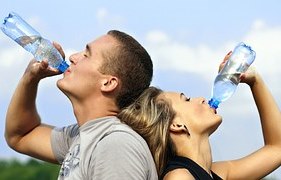 One of the best ways to ease jet lag is by keeping your body hydrated. You should drink a lot of water both when you are traveling and after completing the trip. Carry enough water on the plane and drink it throughout the trip. Do not be scared of the frequent trips you will make to the restrooms because they are well-intentioned.
Workout in the open air
After reaching your destination, plan for workouts. These workouts should be done in open air (outdoors) under natural light. According to fitness experts, exercising in natural light helps you feel good and also eases jet lag. If you cannot manage to exercise in open air, you can also do so near the window. It is also recommended that your workouts be done at the same time daily.
Avoid working out just before you go to sleep
Workouts, regardless of how simple they might be, are physical exercises. They usually involve the use of energy to move your muscles and other body parts. In most cases, you will need some time to rest after exercising so as to restore the energy used. Therefore working out just before you go to sleep will increase the negative effects of jet lag. You can avoid this by working out a few hours before you go to bed.
Follow new time zone mealtimes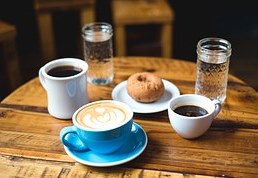 Now that you are in a new time zone, you have to adapt to their mealtimes. You should have breakfast, lunch, and dinner at the respective new time zone's mealtimes. If you are used to eating dinner at 8 p.m., ensure that you eat it at 8 p.m. in the new time zone. Doing so will help you ease jet lag.